WE HANDLE WIDE RANGE OF ELECTRONICS FOR OUR SECURITY GATE SYSTEMS
FIBER-OPTIC CABLE AND HARDWIRE / TRANSMITTER INTERCOMS
MAGNETOMETER'S / CAMERA SYSTEMS ETC.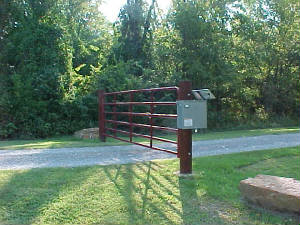 SECURITY GATES AND CAMERA SYSTEMS INTERCOMS DRIVE WAY ALERT SYSTEMS ETC
SLIDE GATE SYSTEMS
THE SECURITY CAMERA SYSTEMS THAT WE MANUFACTURE ARE BOTH AC VOLTAGE AND/OR DC SOLAR
THE PHOTOS BELOW SHOW SOME OF OUR SECURITY POD SYSTEMS THEY ALSO TRANSMIT A SIGNAL WHEN A CAR ENTERS THE GATE SYSTEM AREA A MAGNETOMETER UNDER GROUND DETECTS THE MOVEMENT AND RESPONDS AS DIRECTED.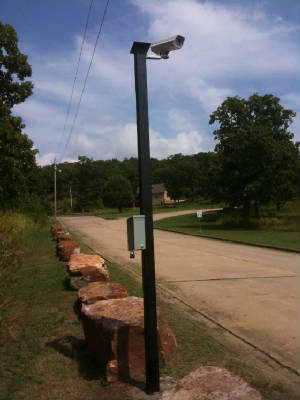 THESE SYSTEMS ARCHIVE DATA/JPEG IMAGES AND OF LOAD INSTANTLY TO OFF STATION LOCATIONS AS WELL AS HARD DRIVES ...
SECURITY CAMERA SYSTEM